EU Shipping

All shipping charges are calculated based on weight and destination. Please login at the "My account" section or
check the "Shipping Calculator" to find out more about postage charges for your country.
When your order has been dispatched, we will send you a confirmation email.
Your parcel will be with you in 3-7 working days depending on the country you are ordering from.

- We use DHL for all our tracked orders and the German Postal Service for untracked orders -


Tracked Orders Germany EUR 5,90


Tracked Orders EU EUR 12,90 (maximum weight per order 30 kg)


Untracked Orders EU for small items
- parcels weighing up to max. 500 g EUR 6,50 on a non tracking/insurance service
- parcels weighing up to max. 1000 g EUR 9,90 on a non tracking/insurance service

Please note: The above shipping rates are based on the German VAT of 19%. From 01. July 2021 VAT is charged in accordance with the local legislation in each EU country. If you enter a non-German delivery address, the VAT automatically changes to the rate that is applicable in your country. To calculate the shipping rate for your country, please visit the shipping calculator at the shopping basket section.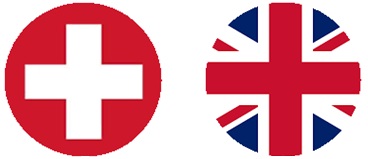 Ordering from Switzerland or the UK ?
Orders from Switzerland or the UK cannot be placed online. So if you wish to purchase TCPremix from Switzerland or the UK, please drop us a line to info@tatzenladenshop.de and we send you prices in return.
Please note that you must comply with all applicable laws and regulations of the country for which the products are destined. Customs may open and inspect packages. We will not be liable for any breach by you of any such laws.
However, if there is any problem with your order, please let us know how we can help you.