Products from Per Naturam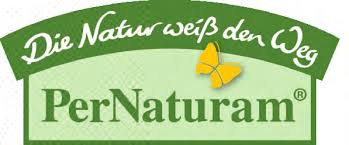 PerNaturam ist eine inhabergeführte Manufaktur für natürliche Nahrungsergänzungen hinter der Menschen stehen, die sich mit Freude und Begeisterung der Entwicklung und Herstellung von Produkten für die artgerechte Ernährung von Hunden, Katzen und Pferden widmen.
Seit über 30 Jahren befasst sich PerNaturam mit der artgerechten Ernährung von Tieren und erweitert ständig das Wissen über die Wirkung von Nähr- und Vitalstoffen.
Für die Produkt- und Rezepturentwicklungen orientiert sich PerNaturam an der Natur und deren jahreszeitlichem Futterangebot für die Tiere. Die jahrzehntelange Auseinandersetzung mit den Tieren und ihren Bedürfnissen führt in Empfehlungen und Beratungen auch zu Aussagen, die durchaus konträr zu Lehrbuchmeinungen sein können.
Das ständige Ziel ist es, Tieren zu helfen ihre innere Balance zu finden. Dazu nutzt PerNaturam das erworbene Wissen, die Erfahrungen und eigenen Erkenntnisse. Sie basieren auf deren Studien der Biologie, der Ökologie sowie der Phytotherapie. Um sich weiterzubilden und um neue Ergebnisse der Ernährungswissenschaften und der Pflanzenheilkunde zu nutzen und umzusetzen, arbeitet PerNaturam mit mehreren Universitäten zusammen.
Altes Wissen ist PerNaturam dabei aber ebenso wichtig, wie neueste Forschungen. Den Blick auf Althergebrachtes verliert das Unternehmen dabei nie.
No results were found for the filter!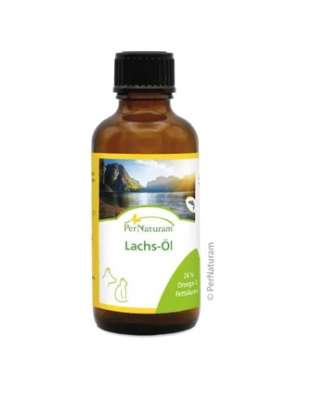 PerNaturam Salmon Oil, 50 ml
Salmon Oil provides a highly digestible source of essential fatty acids and is loaded with the omega-3 fatty-acids DHA and EPA. Salmon Oil offers many well-documented health benefits to cats. Traditionally, salmon oil is used - as an...
Content
0.05 l
(€124.00 * / 1 l)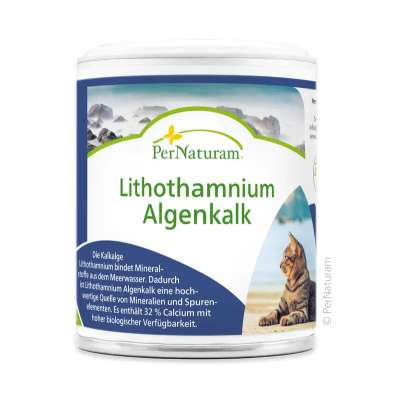 Per Naturam Seaweed Calcium, 100 g
To complete homemade cat food with Calcium. A pure and natural product free of artificial coloring, fillers or additives. Calcium from seaweed is a very pure form of calcium derived from Lithothamnion Calcareum, and is and excellent...
Content
100 g
(€58.00 * / 1000 g)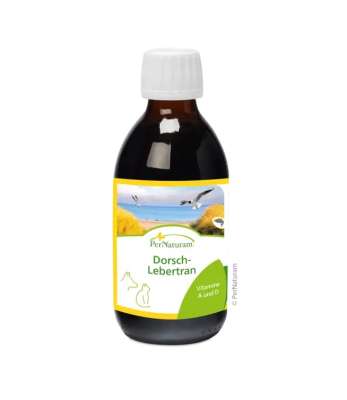 PerNaturam Cod Liver Oil, 100 ml
Cod Liver Oil Cod liver oil is derived from liver of cod fish and is an excellent source of the Omega 3 EFAs, DHA and EPA and also contains naturally occurring Vitamins A and D. Cod Liver Oil has a mild aroma that most cats find...
Content
0.1 l
(€65.90 * / 1 l)